Blue Forest Petrified Wood Limb (6.6 ounces)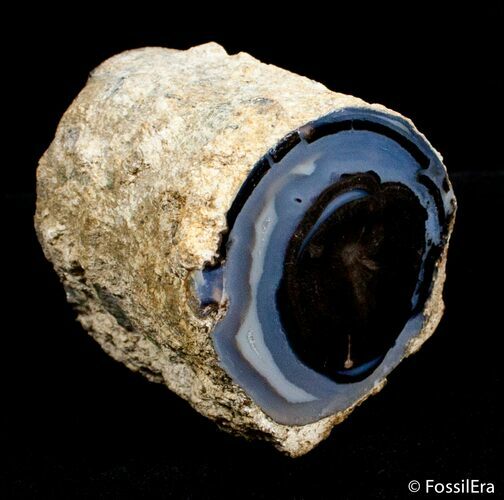 This is a beautiful limb section of Blue Forest petrified wood from Eden Valley, Wyoming. One end has been highly polished to show off the colorful agatized interior with great black, blue and brown hues. The quality of polishing is second to none with no dull spots or scuff marks often seen with lower quality material.
This 50 million year old fossil wood was formed when trees living in a swamp died and toppled over. Algae quickly covered the dead trees preventing them from decaying. This preserved them as casts and over time minerals replaced the original word, forming the amazingly colorful and gemy
agate
interior.
This limb section is approximately 1 3/4 inches wide and 2 inches in length.
LOCATION
Eden Valley, Sweetwater County, Wyoming
FORMATION
Green River Formation, Laney Shale Member
SIZE
1 3/4" wide, 2" long