"Bug X" Acanthopyge Trilobite - Black Cat Mountain, Oklahoma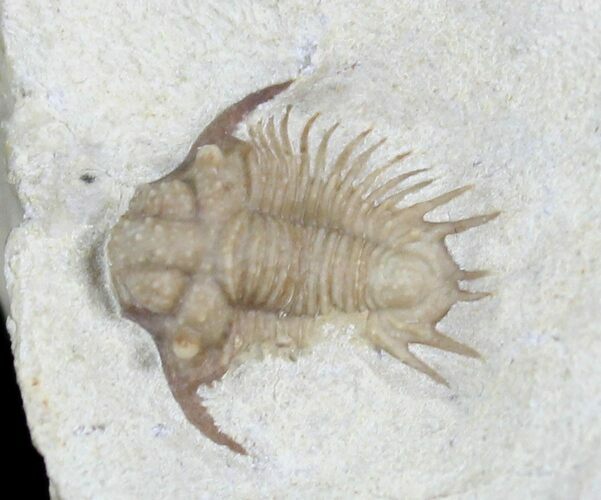 This is an example of the rare Acanthopyge consanguinea referred to as "Bug X" prior to description from the Bois d' Arc Formation of Oklahoma. This specimen is about average size for the species and was collected from the famous Black Cat Mountain Quarry near Clarita, Oklahoma by Bob Carroll. This is a RARE trilobite, and while it's not a perfect specimen, the price is much more affordable than the $2k+ that perfect examples have been commanding in past years.

This species was first discovered only about 10 years ago, and there have only been maybe two dozen complete examples found at the quarry since then.
SPECIES
Acanthopyge consanguinea
AGE
Lower Devonian

LOCATION
Black Cat Mountain, Clarita, Oklahoma
FORMATION
Bois d' Arc Formation