Colorful Harpides Trilobite - Draa Valley, Morocco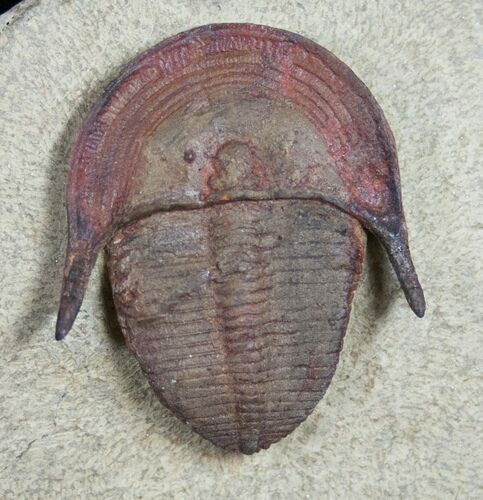 This is a very colorful and currently undescribed species (and likely genus) of Harpides trilobite from the Fezouata Formation of Morocco. The coloration is natural and is the result of oxidization of iron pyrite. Some of the other specimens I've seen of this species have been painted to be a consistent color. Wonderful detail on the paraglabellar field.

It's been nicely prepared so that it stands out in high relief on the rock with the genal spines free standing. There is a repaired crack running through the body and some restoration to the tip of the left genal spine.
AGE
Lower Ordovician

LOCATION
Draa Valley, Morocco
FORMATION
Fezouata Formation