Cretaceous Fossil Shrimp Carpopenaeus - Lebanon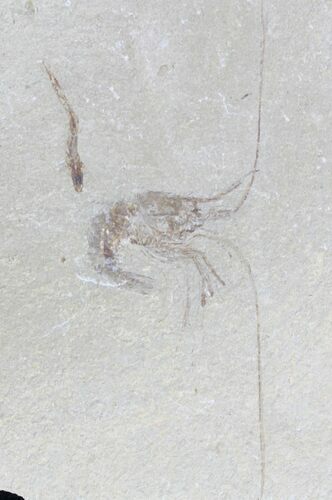 This is a fossil shrimp of the species Carpopenaeus callirostris from the famous Cretaceous aged fossil beds near Ajoula, Lebanon. These fossil deposits were first mentioned by the Greek historian Herodotus where he said there were "fish in the stones". Comes with an acrylic display stand.

There is also a small, unidentified fish preserved next to it on the plate.

SPECIES
Carpopenaeus callirostris
FORMATION
Sannine Formation
SIZE
Shrimp about 1.8", 4.2x2.8" matrix