Dactylioceras Ammonite Cluster On Wood Base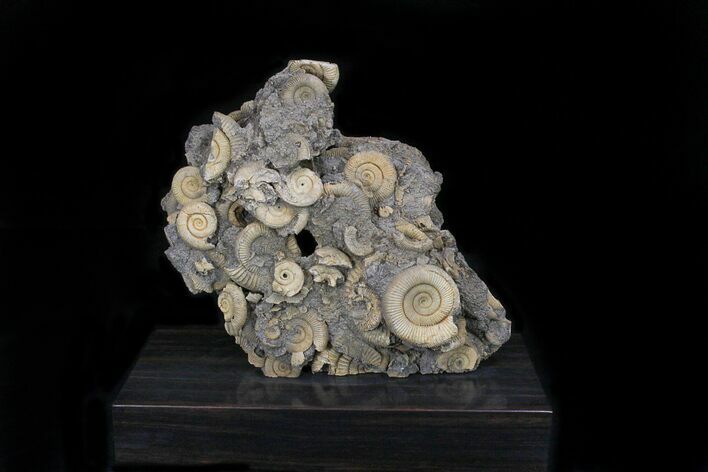 This is a large cluster of ammonites (Dactylioceras athleticum) collected near Forcheim, Germany. They are Lower Jurassic in age or approximately 165 million years old. There are around over a dozen ammonites visible on the block with the largest being 2.2" wide. The entire matrix is 9" wide, 9" tall (not including the base)

This spectacular piece has been mounted on a solid (very heavy) ebony wood base to create a beautiful display.
SPECIES
Dactylioceras athleticum
LOCATION
Forcheim, Germany
SIZE
9" wide, 9" Tall, Base 12" wide