Dromaeosaur (Raptor) Tooth From Morocco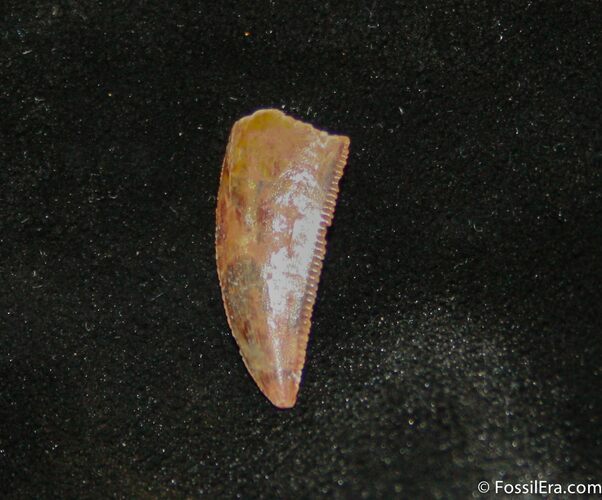 Here is a very nice Dromaeosauridae (Raptor) tooth from the Cretaceous Tegana Formation of Morocco. It has beautify colored enamel, great serrations and a sharp tip. At about 3/4 inches in length it's a good size tooth for a raptor.
This dinosaur would have been living alongside the Cretaceous meat eating giants such as
Spinosaurus
and Carcharodontosaurus.
LOCATION
Taouz, Kem Kem Basin, Morocco
FORMATION
Tegana Formation