.95" Cyphaspides Trilobite - Jorf, Morocco (Reduced Price)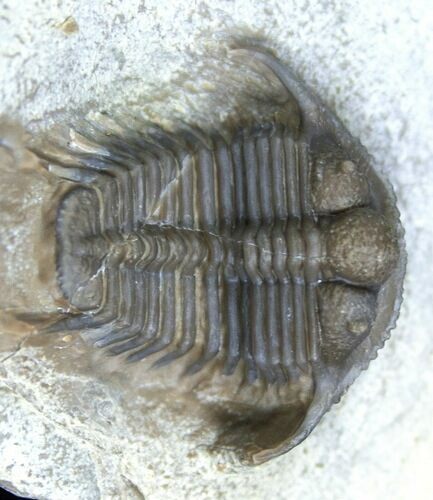 This is a scarce Devonian trilobite from Jorf, Morocco. There have been a limited number of these trilobites on the market over the past few years and this is one of the better ones I've seen. The light, glass-like shell preservation of the trilobites at this Jorf locality is very distinctive.

It would be a little over an inch long if fully outstretch and features a bulbous and granulosely textured head, small stalk eyes and elegant spines. I did the finishing preparation work on this specimen. There is a repaired crack, but there has been no restoration work done.

AGE
Middle Devonian