This Specimen has been sold.
Fossil Angustiden Tooth Necklace - Megalodon Ancestor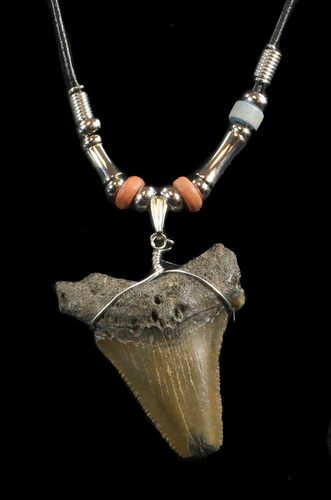 Ever wanted to where a real tooth of one of the greatest predator to ever stalk earths oceans? Here is a unique piece of fossil jewelry, it's a polished, wire wrapped pendant featuring an authentic fossil Carcharocles angustiden tooth, an ancestor of the Megalodon. The tooth itself is about 1.7" long and still retains serrations along the edge of the blade.
SPECIES
Carcharocles angustiden
AGE
Oligocene

SIZE
Tooth 1.7" long, Cord 18"