Fossil Crab From Washington - 2.9"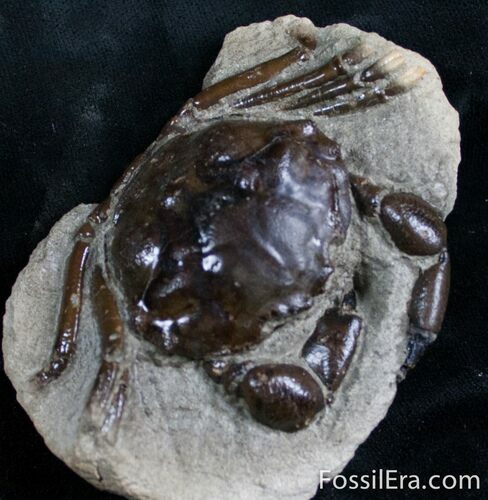 This is a nicely prepared example of the fossil crab Pulalius vulgaris from Southwest Washington. These crabs are found within hard concretions (a mass of rock that forms around organic manner) which must be broken open to find the crab. The crab must then be prepared from the hard concretion using air tools, a very time consuming process. A crab like this probably took 10+ hours of preparation work.

This specimen prepped out nicely and stands out in high relief from the the rock. The bottom of the claws and part of the carapace is viewable on the underside of the rock.
SPECIES
Pulalius vulgaris
AGE
Late Eocene

LOCATION
Southwest Washington
FORMATION
Lincoln Creek Formation
SIZE
Crab 2.9" wide, Carapace 1.5" wide