This Specimen has been sold.
Fossil Goniatite Box (Heart) - Stoneware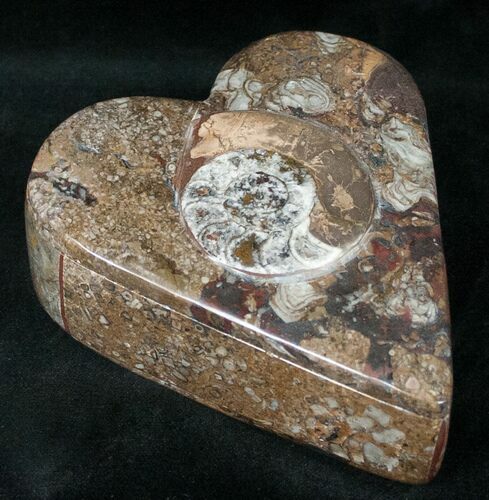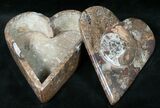 This a beautiful heart-shaped stoneware box with lid made out of polished rock containing 400 million year old fossil Goniatite, a primitive ammonite. The fossiliferous rock is quarried in the Atlas Mountains of Morocco and handcrafted into this beautiful stoneware. Each piece is unique.
LOCATION
Atlas Mountains, Morocco
SIZE
About 4-1/4" wide, 1-1/2" tall