Fossil Goniatite & Orthoceras Sculpture - 5.5"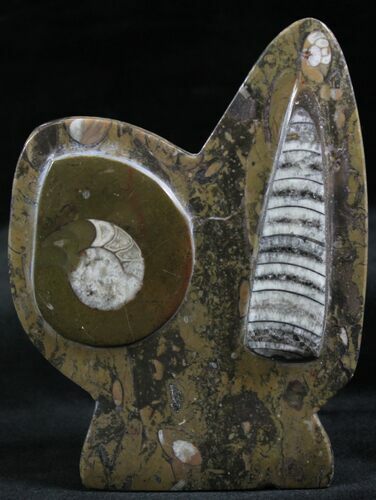 This is a free-standing sculpture created with 400 million year old, polished
fossils
from the Atlas Mountains of Morocco. It includes a fossil Orthoceras (a type of straight cephalopod) and a Goniatite (a type of ammonite) positioned on a sculpted piece of rock. While these fossils have been repositioned, they come from the same locality. The rock also contains other small fossils. The display is approximately 5.5 inches tall.
SPECIES
Goniatite sp. & Orthoceras regulares
LOCATION
Atlas Mountains, Morocco