Fossil Insect Cluster - Green River Formation, Utah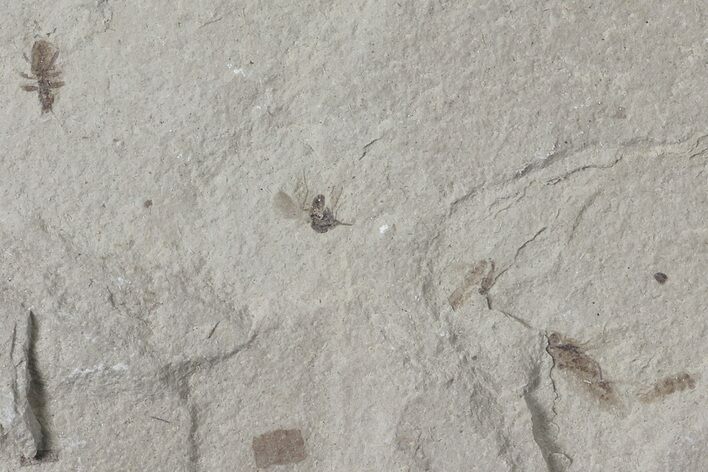 This is a fossil Insect cluster from the Green River Formation of Uintah County, Utah. This specimen contains a beetle (order Coleoptera), a fly (order Diptera) and what appears to be a cockroach (order Grylloblattodea). In the case of the beetle, it is the ventral side of the insect that is visible. Note the legs, something not usually seen when looking at the back of a beetle.

While this formation is best known for well preserved fossil fish found in Wyoming, other sections of the formation contain a very diverse insect fauna.

Comes with an acrylic stand.
SPECIES
Order Coleoptera (Beetle), Order Diptera (Fly) & Unidentified Insect
LOCATION
Uintah County, Utah
FORMATION
Green River Formation