This Specimen has been sold.
Fossil Shark Tooth Necklace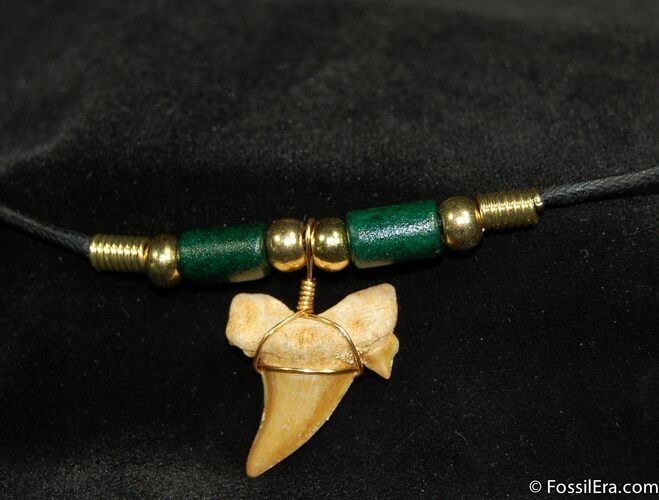 Here is a unique item, it's a necklace featuring a REAL fossil tooth the 60 million year old shark Otodus obliquus. Otodus is an extinct type of giant mackeral shark, and these teeth are collected in the Phosphate mines in the Oulad Abdoun Basin of Morocco.
SPECIES
Otodus obliquus (Giant Mackeral Shark)
LOCATION
Oulad Abdoun Basin, Morocco
SIZE
Teeth 7/8 Inch to 1 1/8 Inch