Fossil Sycamore Leaf - Green River Formation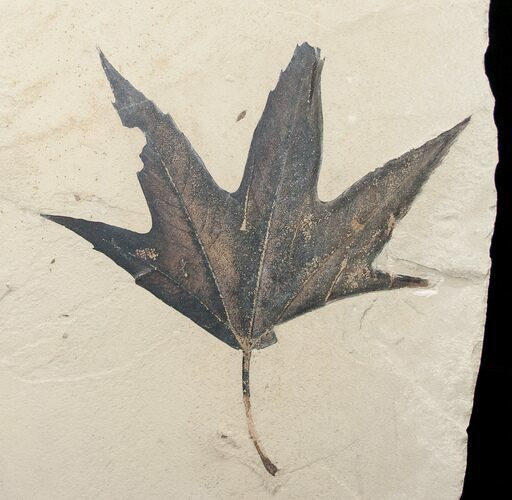 This is a medium sized Eocene aged fossil leaf from Macginitiea wyomingensis a sycamore tree. The leaf is 4.6" tall (including the stem) and centered on large piece of unbroken shale matrix. Large complete leafs are desirable
fossils
to collectors.
It comes the Green River Formation and the area in Uintah County, Utah. This is the same formation that is famous for producing well preserved fish fossils, but a different member and location.
SPECIES
Macginitiea wyomingensis (Sycamore Leaf)
LOCATION
Uintah County, Utah
FORMATION
Green River Formation
SIZE
4.6" with stem, matrix 7.1x5.75"