This Specimen has been sold.
Large 7.7" Mammites Ammonite - Goulmima, Morocco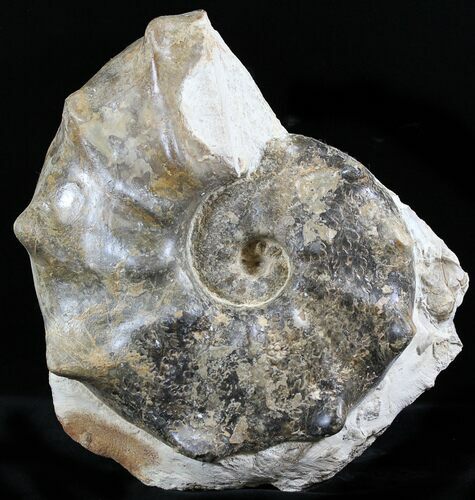 This is a large, 7.7" wide Mammites nodosoides ammonite collected North of Goulmima, Morocco. These ammonites are Upper Cretaceous (Early Turonian Stage) in age, and have rows of raised bumps or nodes around their outer surface. It stands up nicely on it's own without a need for a display stand.
The scientific paper describing this ammonite assemblage can be found at:
http://data.over-blog-kiwi.com/0/52/28/44/ob_159f69_kennedy-et-al-2008-goulmima.pdf
SPECIES
Mammites nodosoides
LOCATION
North of Goulmima, Morocco