Large Cretaceous Fossil Crocodile Tooth - Morocco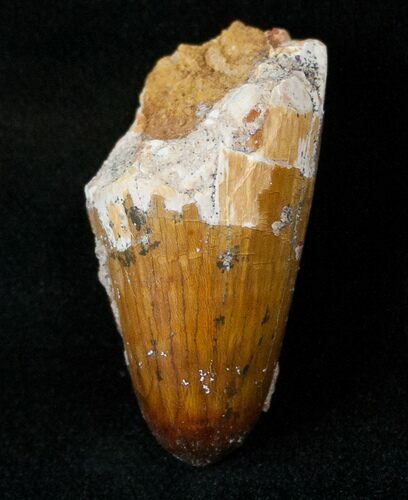 This is a large Cretaceous aged fossil crocodile tooth from the Kem Kem Beds of Morocco.

Many dealers labeling similar teeth as coming from sarcosuchus (The Super Croc) to make them easier to sell. There were several crocodile species living alongside each other in the Kem Kem Basin. Unless the tooth is super sized (>2 inches) there really is no way of definitively assigning it to Sarcosuchus.
SPECIES
Unknown Crocodile
LOCATION
Taouz, Kem Kem Basin, Morocco