Leidyosuchus Dermal Scute - Cretaceous Crocodilian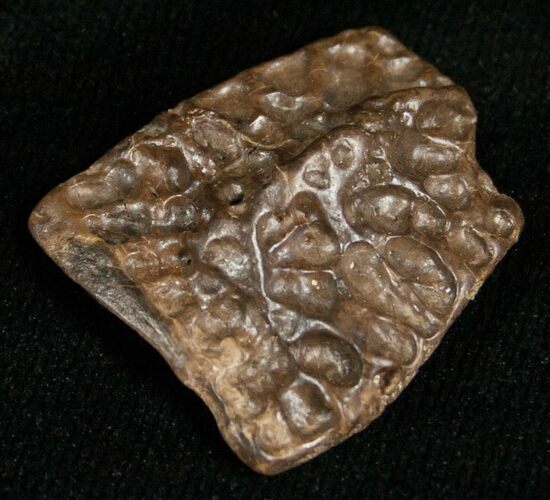 This is a nicely preserved fossil dermal scute of a 66 million year old crocodilian of the species Leidyosuchus formidabilis. It comes from the Hell Creek formation in Montana, the same formation famous for T-Rex. The scute itself is in great shape and just about .8" square.

Dermal scutes are bony plates, the underly the scales on crocodiles.
SPECIES
Leidyosuchus formidabilis
LOCATION
Powder River County, Montana
FORMATION
Hell Creek Formation