Leidyosuchus Dermal Scute - Cretaceous Crocodilian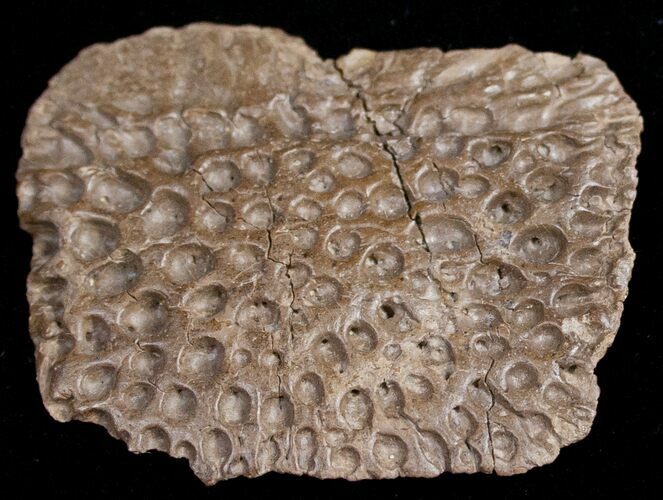 This is a nicely preserved fossil dermal scute of a 66 million year old crocodilian of the species Leidyosuchus formidabilis. It comes from the Hell Creek formation in Montana, the same formation famous for T-Rex. The scute itself is in good shape. Dermal scutes are bony plates, the underly the scales on crocodiles.

There is a repaired crack in this fossil.
SPECIES
Leidyosuchus formidabilis
LOCATION
Powder River County, Montana
FORMATION
Hell Creek Formation