2.8" Fossil Gastropod (Haustator) Cluster - Damery, France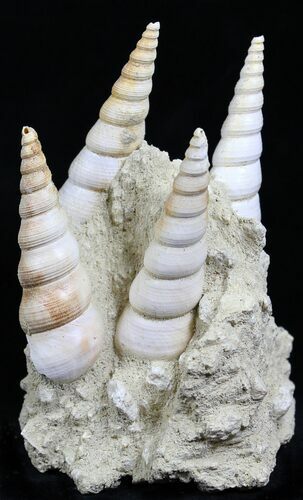 This is a cluster of several fossil gastropods (Haustator sp.) collected near Bordeaux, France. They are Early Miocene in age (Burdigalian Stage) so 16-20 milliion years old. The sandstone has been meticulously prepared to expose the tops of these shells. Really a beautiful piece.
There are also fossil clams and other types of gastropods present.
LOCATION
Saucrats la Brede near Bordeaux, France