Mororccan Harpes (Scotoharpes) Trilobite - 2.1"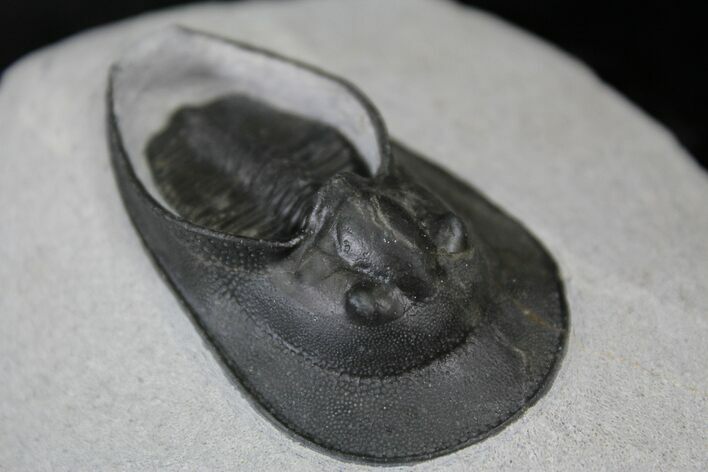 Here is a fine example of the Harpetida trilobite Harpes (Scotoharpes) from Boudib, Morocco on the NE side of Jebel Issoumour. It has a very dramatic "head shield" which is often interpreted as a mechanism to help it stay on top of a soft ocean floor. This preglabellar ring (head shield) is covered in many sensory pits which may have held hairlike features when the trilobite was alive.

This is an nicely prepared example of the species displaying the entire head shield and has no restoration work done to it.
SPECIES
Harpes (Scotoharpes) aff. perradiatus
FORMATION
El Otfal Formation