Oligocene Camel (Poebrotherium) Jaw Section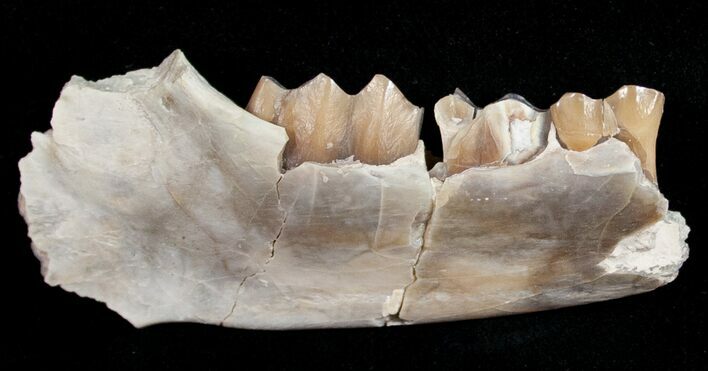 This is a jaw section from the primitive camel Poebrotherium. It comes from the Brule Formation in Nebraska making it around 30-34 million years old. There have is some repair and stabilization to the jaw section but it's in overall good shape.
This specimen as was collected, prepared and identified by the
Black Hills Institute
.
SPECIES
Poebrotherium sp.
LOCATION
Sioux County, Nebraska
FORMATION
Brule Formation