Oligocene Ruminant (Leptomeryx) Jaw Section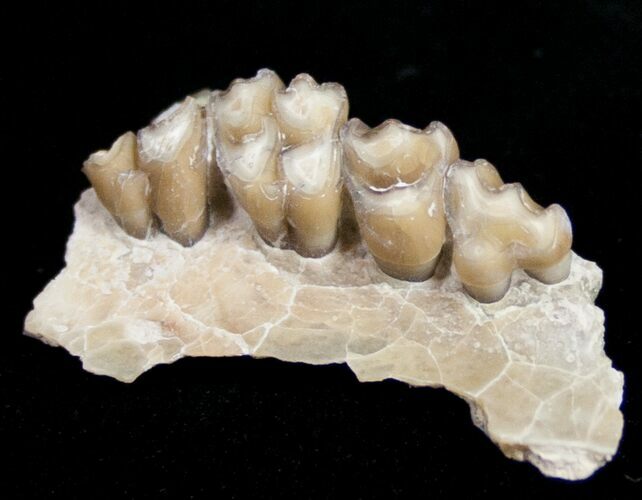 This is a jaw section containing a beautiful sequence of 3 teeth and one partial tooth from the Oligocene ruminant Leptomeryx evansi. They were small hornless mammals related to modern antelopes. It comes from the Brule Formation in South Dakota making it around 30-34 million years old.
This specimen as was collected, prepared and identified by the
Black Hills Institute
.
SPECIES
Leptomeryx evansi
FORMATION
Brule Formation, Scenic Member