Oligocene Ruminant (Leptomeryx) Jaw Section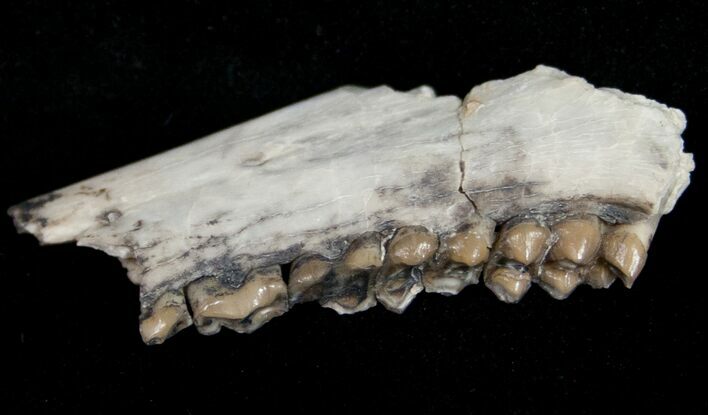 This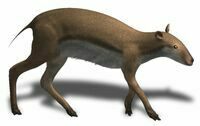 Artists reconstruction of Leptomeryx. By Nobu Tamura (http://spinops.blogspot.com)
is a jaw section containing a beautiful sequence of 4 teeth and 1 partial tooth from the Oligocene ruminant, Leptomeryx evansi. They were small hornless mammals related to modern antelopes. It comes from the Brule Formation in Nebraska making it around 30-34 million years old. The jaw has 1 crack repair.
This specimen as was collected, prepared and identified by the
Black Hills Institute
.
SPECIES
Leptomeryx evansi
LOCATION
Sioux County, Nebraska
FORMATION
Brule Formation, Orella Member