Oregon Petrified Wood Bookends - Oak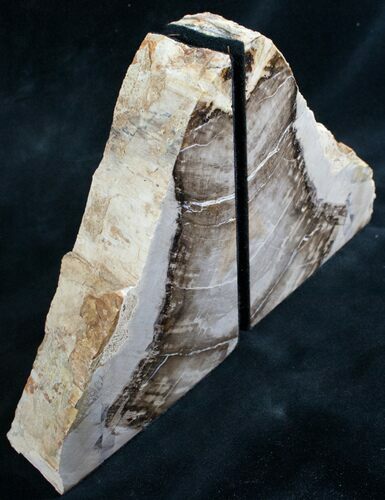 This is a beautiful pair of large bookends made from petrified wood found near Ashwood, Oregon. Each bookend weights approximately 2 1/2 pounds and is 9 inches tall and 4 inches deep and 1 1/2 inches wide. The wood is Eocene aged (50 million years) and identified as a species of Oak.

The surface have been highly polished and the inner wood detail is amazing. You can see the wood grain very easily. The work is done by one of the best petrified wood polishers around so the quality is second to none.
AGE
Eocene

SIZE
6.5" tall, 4.6" wide