Rare Gabriceraurus From Wisconsin - 2.42"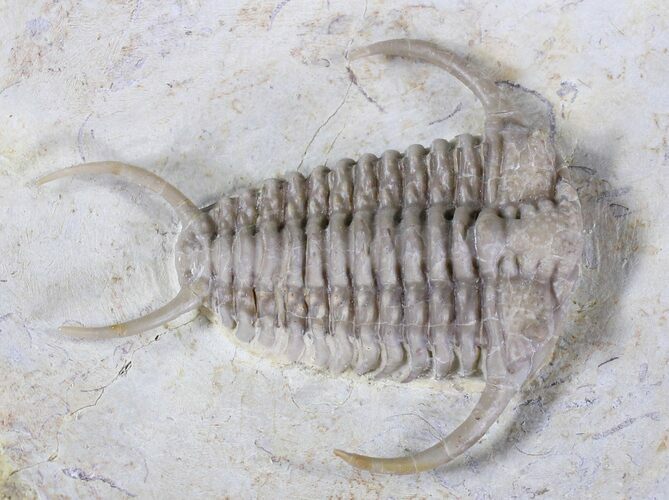 This is a beautiful, 2.42" long Gabriceraurus mifflinensis from the Platteville Formation in Wisconsin. You don't see many trilobites from this area because the formations are rarely collected and the trilobites are rare to find complete. This particular Gabri was found ventrally on the surface, flipped over and remounted. The work was done by one of the best preparators in the world and the results are phenomenal.

The very tips of both genal spines have been restored (are composites).
SPECIES
Gabriceraurus mifflinensis
LOCATION
Grant County, Wisconsin
FORMATION
Mifflin Formation, Platteville Limestone
SIZE
2.42" long, Matrix 7.1x4.8"