Richardoestesia Raptor Tooth - .74"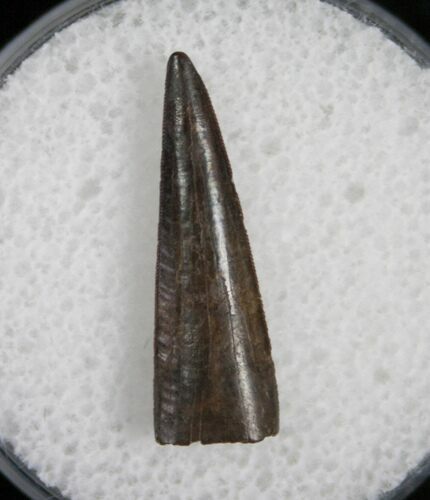 This is a beautifully preserved tooth of Richardoestesia a small theropod dinosaur, which would generically be referred to as a raptor. The species of Richardoestesia like dinosaur from the Hell Creek Formation has yet to be described. Because of the disparity in location and time to the formerly described species of Richardoestesia in the Judith River Group, researchers have cast doubt on the idea that they all belong to the same genus or species.

This tooth is in excellent condition and quite large for the species. It displays the distinctive flat cross section of Richardoestesia teeth, with extremely small/fine serrations. It comes in an acrylic display case.
LOCATION
Powder River County, Montana
FORMATION
Hell Creek Formation