Serrated, 1.54" Tyrannosaur Tooth - Judith River Formation, Montana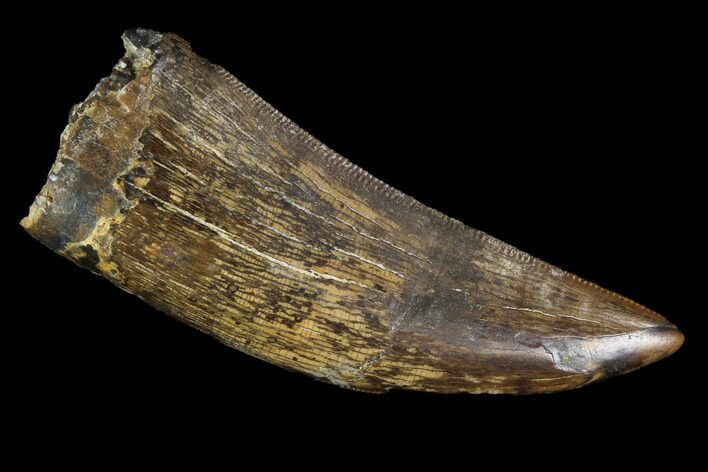 This is a 1.54" long Tyrannosaur tooth from the Judith River Formation of Montana. This formation is approximately 70 million years old, or about 5 million years old than the Hell Creek Formation which produces T-Rex.
Most of the enamel on the tooth is in good shape and fine serrations are present along on edge. There is some interesting wear to the tip where it was rubbing against another tooth in the dinosaur's mouth. One repaired crack in the center of the tooth with gap fill near the edge.
SPECIES
Albertosaurus, Gorgosaurus or Daspletosaurus
FORMATION
Judith River Formation