Serrated, .32" Theropod (Raptor) Tooth - Montana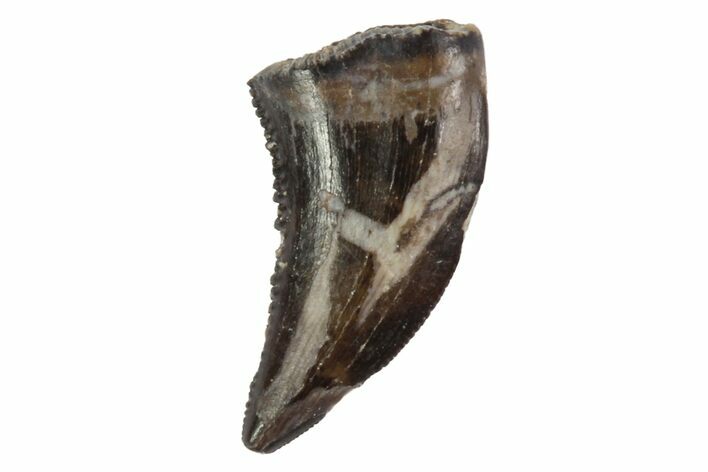 This is a .32" long, small theropod (raptor) tooth from the Hell Creek Formation in Carter County, Montana. There are multiple species of raptors described from this formation and likely many more undescribed, so assigning isolated teeth to a species or even genus is often guesswork. Comes with an acrylic bubble display case.

The tip of this tooth remained in good condition, however the serrations have minor chips missing and the enamel has worn away across much of the tooth.
SPECIES
Unidentified Theropod (Raptor)
LOCATION
Carter County, Montana
FORMATION
Hell Creek Formation
SIZE
.32" long (straightline measurement)