Serrated, .81" Raptor Tooth - Real Dinosaur Tooth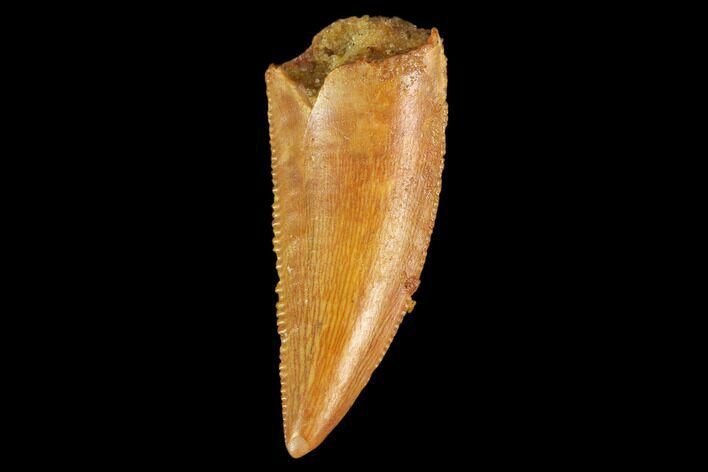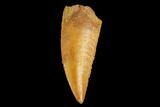 This is an authentic dinosaur tooth from the Late Cretaceous Kem Kem Beds (formerly Tegana Formation) of Morocco. These small theropod dinosaurs from the Tegana Formation have yet to be described, primarily due to lack of articulated bone material having been found. Because of this it's impossible to accurately give a species or even genus ID to these teeth.
These teeth are often attributed to a type of Dromaeosaur though it's more likely they are from some type of Abelisaurid. "Raptor" is a general term popularized by the Jurassic Park movies with no formal scientific definition. It's generally used to refer to small, bird-like theropod dinosaurs. So, no matter the specific genus, these teeth can be described as being from raptors.
Comes in an acrylic display case.
The Kem Kem Beds are famous for yielding a diverse, Late Cretaceous, vertebrate assemblage including fish, reptiles and dinosaurs such as Spinosaurus. These
fossils
are found in a thin bed that outcrops around the edge of a large plateau near Taouz, Morocco. Local miners collect these fossils by digging narrow tunnels by hand into this plateau following the layer.
A paper on this assemblage can be found at:
Vertebrate assemblages from the early Late Cretaceous of southeastern Morocco: An overview
LOCATION
Taouz, Kem Kem Basin, Morocco