Spiny Drotops Armatus Trilobite - 4.75"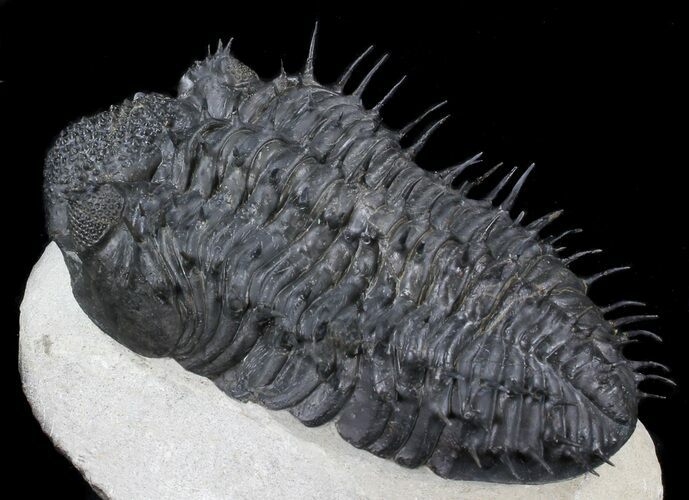 This is a 4.75" long specimen of the super spiny phacopid trilobite, Drotops armatus. With somewhere around 100 free standing spines it would have been a very unappetizing dinner for it's predators.

It's about average size for the species and the preparation is nicer than most. It's been partially compressed on the right side of the head though. The shell preservation is nice, and there is minimal restoration. A little bit of shell restoration along the repaired cracks and a few spine tips are composites, though the vast majority are original. Less than 5% restoration in total. Eye facets are clearly visible in both eyes.
AGE
Devonian

FORMATION
Bou Dib Formation