Stalk-Eyed 1.8" Asaphus Punctatus Trilobite - Russia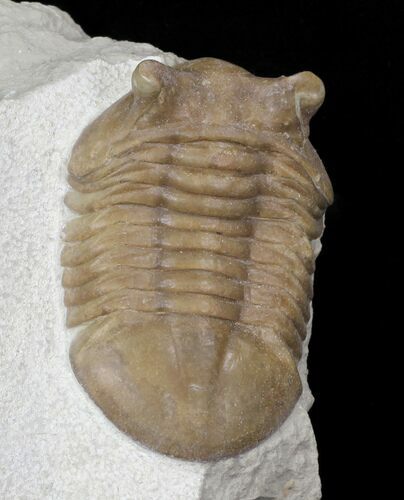 This is a very nice example of the stalked eyed trilobite Asaphus punctatus. It's 1.83" long and laid out nice and prone. The preservation and preparation is very nice on this cute little guy.

Like nearly all of the trilobites from this region there is some shell restoration to replace shell that flakes off when the rock is broken during collection. It is less on this specimen than your average Asaphus. There is about 5% shell restoration spread out over several small patches on the thorax.
SPECIES
Asaphus punctatus
LOCATION
Gostlitsy Quarry, St. Petersburg region, Russia