Wholesale Lot: 20.5 Lbs Smoky Quartz Crystals (2-4") - Brazil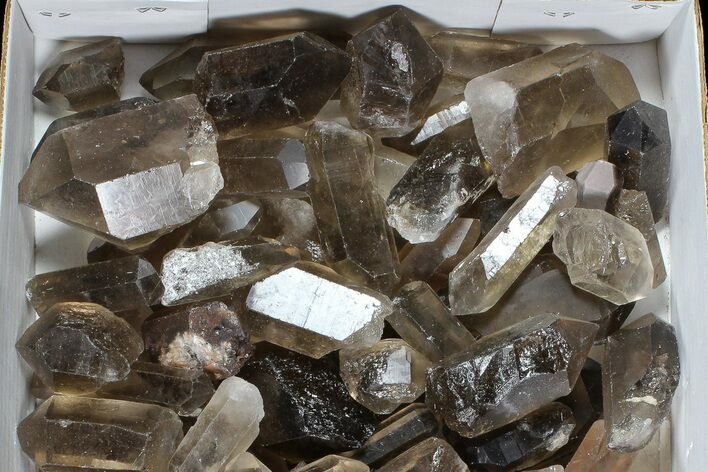 We just launched our new wholesale areas. Check out the
wholesale fossils, minerals & crystals
section for more listings. Very little of the wholesale inventory that we currently have in stock is listed on the website. If there is something specific you are looking for, or if you are looking to purchase different quantities, please contact us at
wholesale@fossilera.com
or
(866) 550-2013
This is a wholesale flat of 20.5 lbs of smoky quartz crystals from Brazil. The quartz points vary in size but most range from 2-4" in length. The coloration of those points is natural and most have good terminations.
The flat has somewhere around 200 points in it, so at the wholesale cost of $295 for the flat, that is less than $1.50 per crystal.
SIZE
20.5 lbs, Most Points 2-4"