Lot: 26.5 Lbs Smoky Quartz Crystals (2-4") - Brazil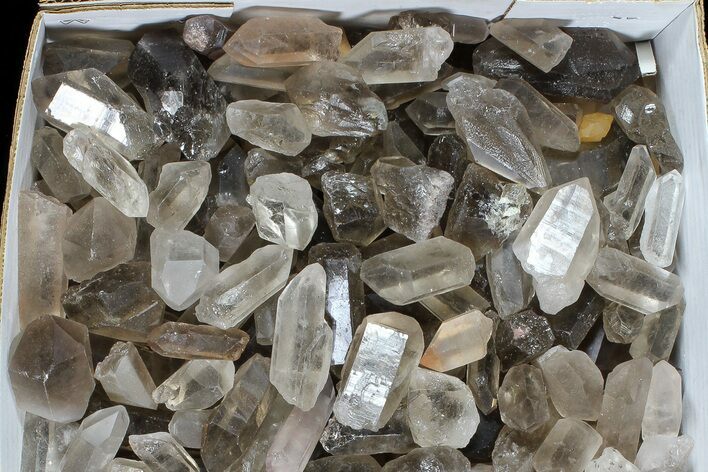 This is a wholesale flat of 26.5 lbs of smoky quartz crystals from Brazil. The quartz points vary in size but most range from 2-4" in length. The coloration of those points is natural and most have good terminations.

The flat has somewhere around 200 points in it, so at the wholesale cost of $380 for the flat, that is around $1.90 per crystal.
SIZE
26.5 lbs, Most Points 2-4"