1.11" Brown Dravite Tourmaline Crystal - Western Australia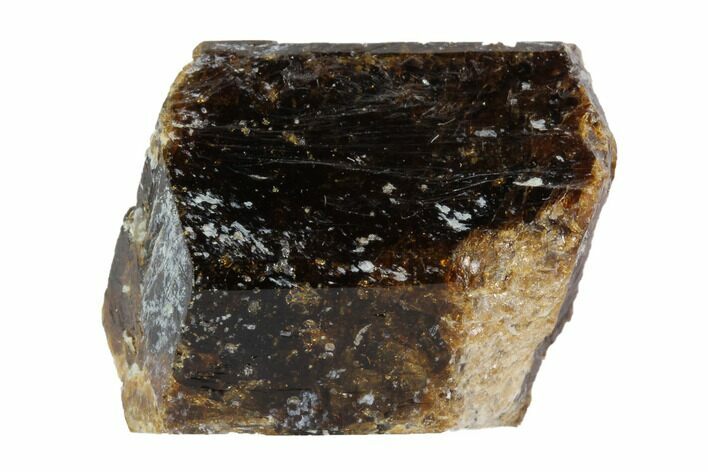 This is a brown dravite tourmaline crystal that's associated with small amounts of plagioclase, indicated by the white color that's peppered across the dravite crystal. This crystal was collected from the Upper Gascoyne River of Western Australia.
Dravite, also known as "brown tourmaline," is composed of sodium, magnesium, aluminum, and boro-silicate, with the chemical formula of NaMg3Al6(BO3)3Si6O18(OH)3F. Dravite is a subclass of tourmaline, which along with schorl tourmaline and uvite (also subclasses of tourmaline), form into a prismatic/columnar formation.


SPECIES
Tourmaline var. Dravite & Plagioclase
LOCATION
Yinnietharra Station, Upper Gascoyne River, Western Australia