1.5" Corundum (Sapphire) Crystal in Mica Schist Matrix - Norway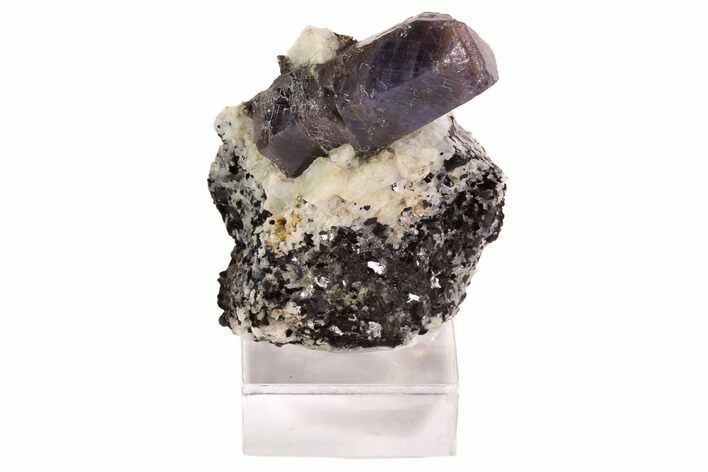 This beautiful specimen contains a purple-blue sapphire (variety of corundum) crystal partially embedded in a biotite (mica schist) matrix. It was collected from the Fianarantsoa Province of Madagascar. The sapphire crystal measures 1.08" long by .52" wide

This specimen has already been mounted to an acrylic display stand.


SPECIES
Corundum var. Sapphire & Biotite
LOCATION
Amboarohy, Zazafotsy, Fianarantsoa Province, Madagascar
SIZE
1.5" long, 1.3" wide. Crystal is 1.08" long