1.6" Olive Green Tremolite - New York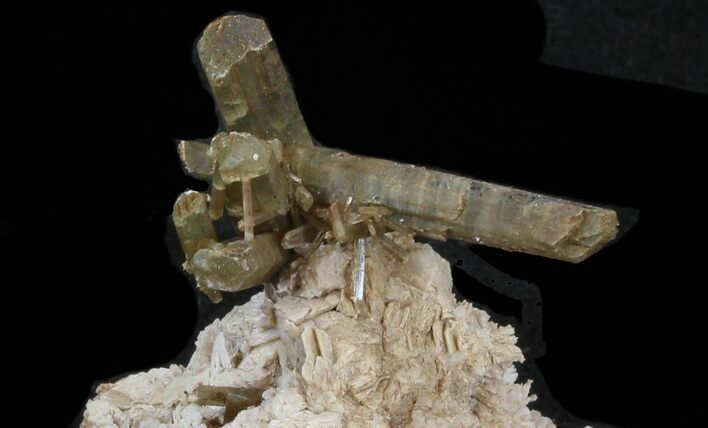 This dark green Tremolite specimen was found in St. Lawrence County, New York, NE of the Selleck Road Occurence. Under light, the shine of this fibrous mineral is observable, as well as the increase of expression in the dark blue-green coloring. Lengths of the mineral can be seen protruding out of the matrix it's associated with.
content can't be blank.
LOCATION
Selleck Road Occurrence, St. Lawrence Co., New York