2.7" Cobaltoan Calcite Crystal Cluster - Bou Azzer, Morocco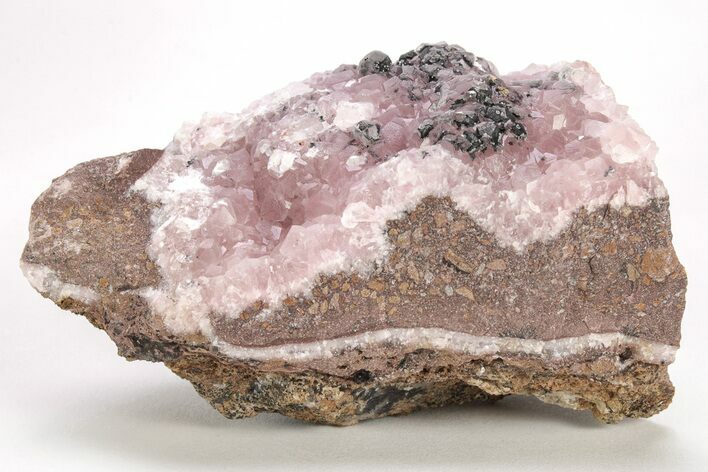 This is a cluster of pink cobaltoan calcite crystals from the Agoudal Mines of Morocco. The colors of the crystals are a lovely like magenta color that is set off by their translucence. There is an unidentifired black-grey mineral on the this specimen that could be cobalt, manganese, hematite, or goethite, among other possibilities.
Cobaltoan calcite, also known as cobaltocalcite, is one of many different varieties of calcite, forming with a chemical composition of (Ca,Co)CO3. It crystallizes in a trigonal crystal system and forms rhombohedral or scalenohedral crystals. These crystals tend to display a pink color of which intensity can range anywhere from a pinkish-salmon to a hot pink.
SPECIES
Calcite var. Cobaltoan Calcite
LOCATION
Agoudal Mines, Agdz Cercle, Zagora Province, Drâa-Tafilalet Region, Morocco