3.9" Quartz Crystals With Hematite - Jinlong Hill, China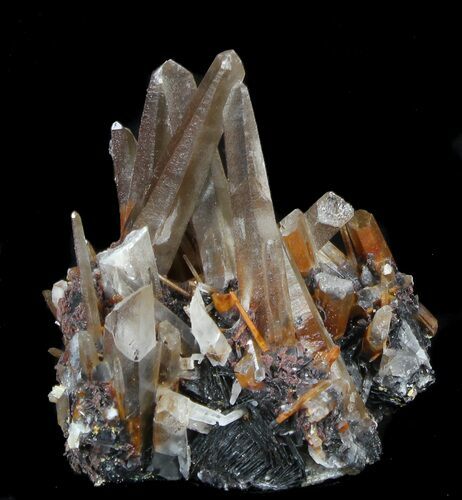 This is a cluster of hematite coated quartz crystal from Jinlong Hill in the Guangdong Province of China. The longest quartz crystal is about 2.5 long, and they have a deep redish/brown color. There are clusters of hematite rosettes at the base of the crystals.
LOCATION
Jinlong Hill, Guangdong Province, China
SIZE
3.9 x 3.6 x 2.7, longest crystal 2.5"