3" Polished Chrysocolla & Plume Malachite - Bagdad Mine, Arizona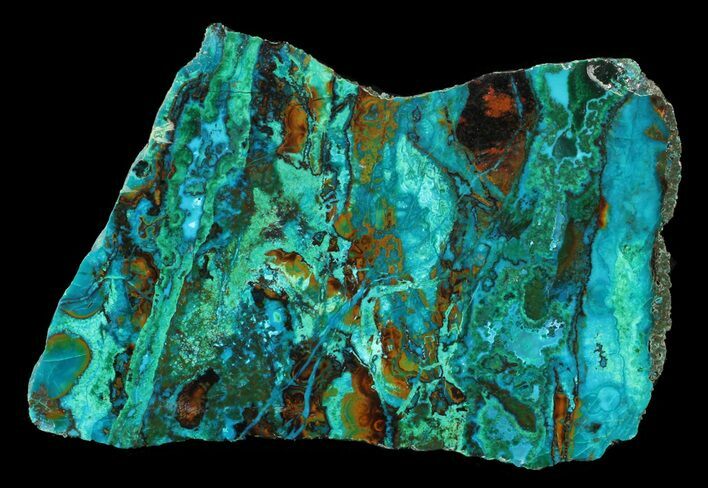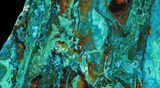 Please note: While we typically ship out material within 2 business days there will be a delay of approximately 2-3 days before we can ship this specimen. It's part of a lot of material currently in transit back to our primary shipping warehouse.
This is an brilliant, polished slab of banded Chrysocollo and plume Malachite from the Bagdad Copper Mine in Arizona. It is a wonderful, handed pattern of deep blue Chrysocollo with forest green malachite and has been polished to a mirror like finish on one side.
Comes with an acrylic display stand.
SPECIES
Chrysocolla & Malachite
LOCATION
Bagdad Copper Mine, Yavapai County, Arizona