3" Sulfur Stalactite Formation - Louisiana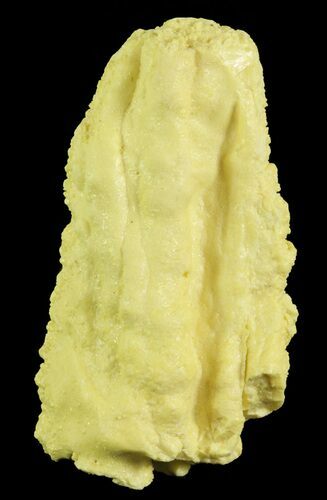 This sulphur specimen was formed in the vents and pipes of natural gas wells, where it forms as a byproduct of the mining process in Sulphur, Louisiana. It is a wonderful, solid yellow color all throughout the specimen.

The chemical composition of sulfur crystal is S8, meaning 8 sulfur atoms bonded together to form a sulfur molecule. The crystal structure is typically tabular or as blocky dipyramids that form in sedimentary rock.
LOCATION
Sulphur, Louisiana