4.3" Polished Tree Agate Slab - India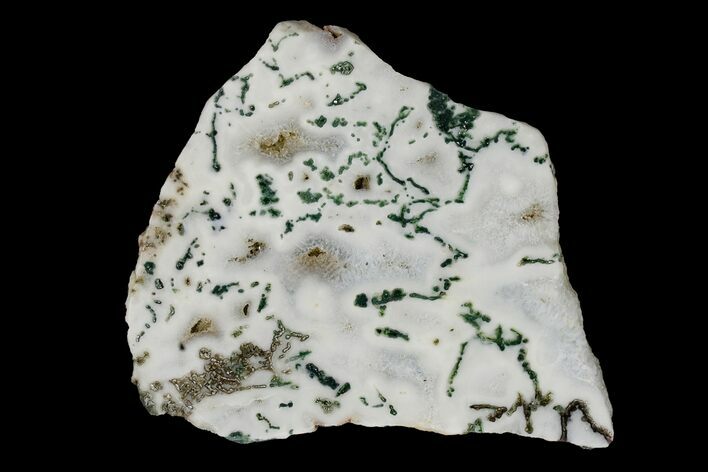 This is a 4.3" wide slab of white jasper with green dendrites, known as tree agate. It has been cut flat on both sides and polished to a glossy finish on one. Comes with an acrylic display stand.
Tree Agate is a form of dendritic jasper. It is a chalcedony with dendrite inclusions of moss colored green minerals. Tree Agate is an unusual agate as it is usually opaque white and doesn't have the banding usually common in chalcedonies that are named "
agate
", hence the classification as jasper.
SPECIES
Chalcedony var. Jasper/Agate