This Specimen has been sold.
4" Free-Standing, Polished Sodalite - Namibia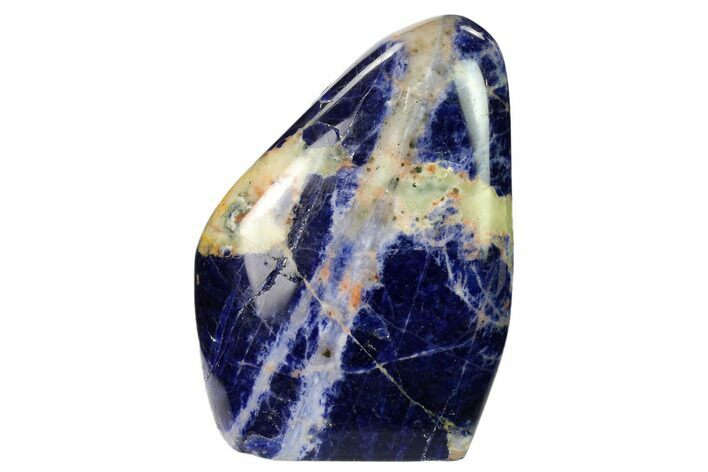 This is a 4" tall, free-standing sculpture of sodalite that was collected from Kunene, Namibia. The entire specimen has been polished to a glossy finish and the base is cut flat for presentation.
Sodalite
is blue stone is almost invariably veined with white streaks or markings. Lapis Lazuli can appear similar to Sodalite with its intensely blue color, though it is usually associated with sparkling Pyrite, which Sodalite lacks.