6" Carved, Blue Calcite Bowl - Argentina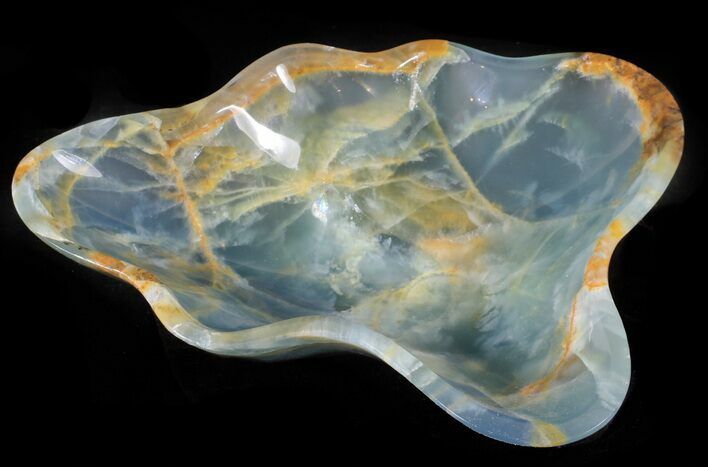 Please note: While we typically ship out material within 2 business days there will be a delay of approximately 2-3 days before we can ship this specimen. It's part of a lot of material currently in transit back to our primary shipping warehouse.
This is a hand carved/polished bowl made out of "blue calcite" mined in Argentina. It measures 6 x 4.6" and is 1.6" tall.
Absolutely gorgeous material.
Often sold under the name
blue onyx or aquamarine onyx
this beautiful, marbled, blue/caramel stone is actually calcite and not technically an onyx. It's quarried in the high mountains of Argentina at an elevation of over 17,000 feet and used as an ornamental or decorative stone.