6.9" Cubic, Blue-Green Fluorite Crystals on Druzy Quartz - Fluorescent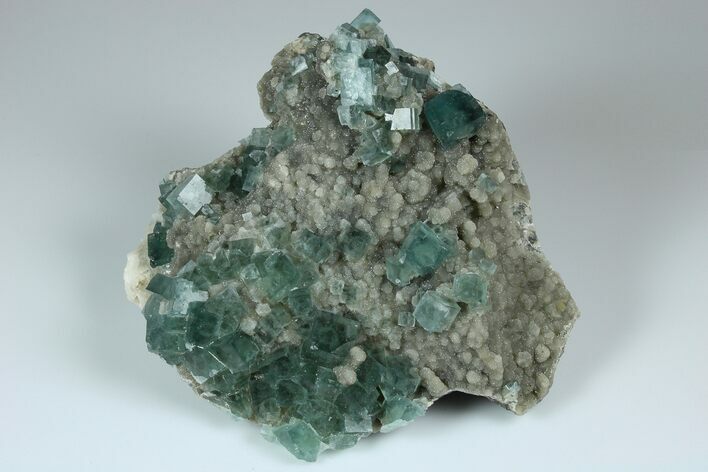 Here is a beautiful, 6.9" wide specimen of blue-green, cubic fluorite crystals on a druzy quartz encrusted matrix, collected from China. When viewing some of the fluorite through their crystal faces, faint phantoms/zoning can be seen within. Under shortwave UV, the fluorite crystals fluoresce a purple color.

Tiny pyrite crystals can be found peppered across this specimen. Comes with an acrylic display stand.

SPECIES
Fluorite, Pyrite & Quartz