.95" Polished Maslyanino Iron Meteorite Slice (8.3 grams) - Russia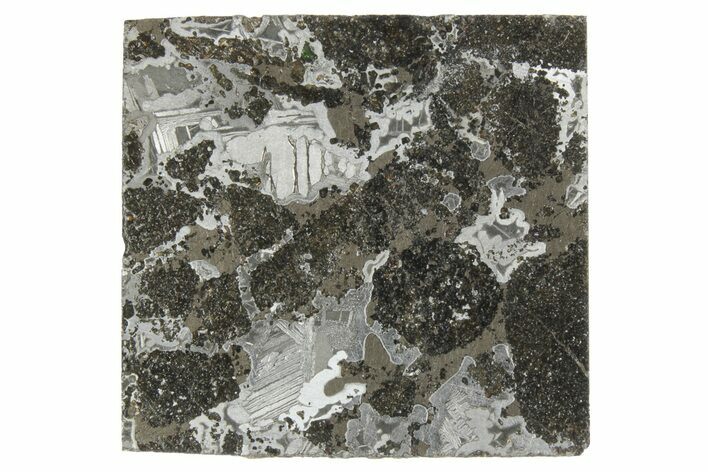 This is a .95" wide (8.3 grams) slice of the Maslyanino iron meteorite from the Novosibirsk region of Russia. It has been nicely cut into a thin slice and polished to a glossy finish across both faces.
A single mass was discovered on May 25, 1992 in a wheat field near Maslyanino village in Russia. 1.4 kilograms went to the Russian Academy of Sciences for research work and the main mass is reported to be in a museum in Novosibirsk. Slices of this meteorite show a high percentage of silicate and troilite clasts. Etching reveals a interesting broken up fin octahedrite texture in the metal between these clasts.
SPECIES
Iron (Fine Octahedrite with Silicate Inclusions, IAB)
LOCATION
Novosibirsk Region, Russia
SIZE
.95 x .9", .1" thick, Weight: 8.3 grams