Polished Unakite Slab - Western Australia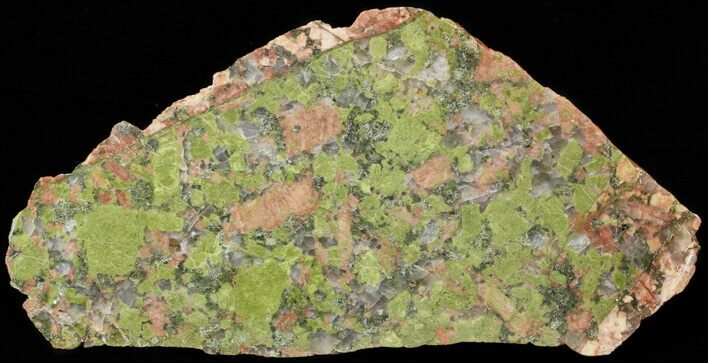 Please note: While we typically ship out material within 2 business days there will be a delay of approximately 3-4 days before we can ship this specimen. It's part of a lot of material currently in transit back to our primary shipping warehouse.
This is a 6.2" wide polished unakite slab, collected from Pilbara, Western Australia. Unakite is an altered granite composed of pink orthoclase feldspar, green epidote and generally colorless quartz. This specimen comes with an acrylic display stand.
LOCATION
Pilbara, Western Australia
SIZE
6.2" wide, 3" tall, .3" thick