Realistic, 7.4" Carved Quartz Megalodon Tooth - Replica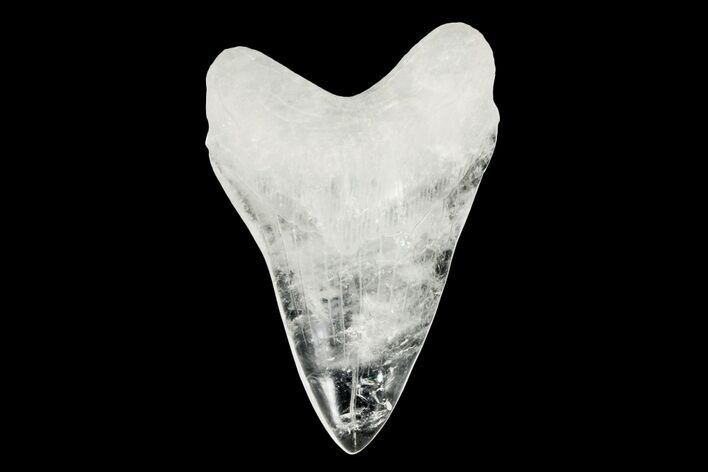 This is a piece of quartz that has been carved into the shape of a huge megalodon tooth. The enamel portion has been polished to a glossy finish, whereas the bourrelet (dental band) and root were left rough, creating a realistic display while still showing off the natural beauty of the stone.

At 7.4" long, this tooth has been sized to mirror the largest recorded megalodon tooth ever found (7.48" on the slant).