Spectacular 3.8" Green Uvarovite (Garnet Group) - Russia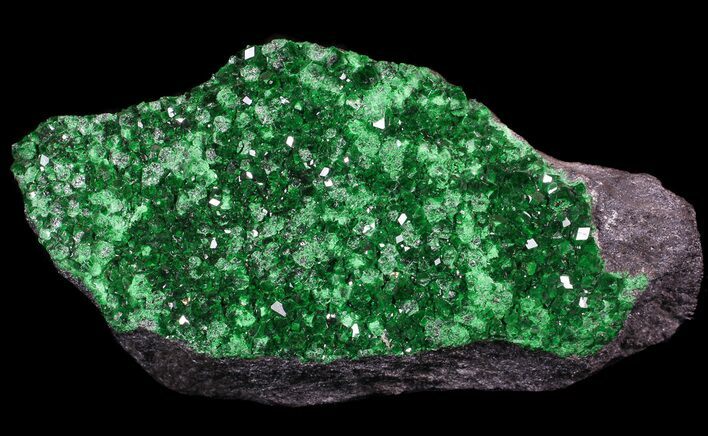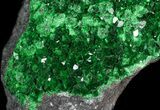 Please note: While we typically ship out material within 2 business days there will be a delay of approximately 3-4 days before we can ship this specimen. It's part of a lot of material currently in transit back to our primary shipping warehouse.
This is a beautiful specimen of emerald green, druzy Uvarovite from Russia. This uvarovite specimen contains a wonderful variety of both small and relatively large sized garnets for this variety.
Uvarovite is a chromium-bearing garnet group species with the formula: Ca3Cr2(SiO4)3. Uvarovite is one of the rarest of the garnet group minerals, and is the only consistently green garnet species, with an emerald-green color. It occurs as well-formed fine-sized crystals. It is found associated with chromium ores in Spain, Russia, and Quebec in Canada. It also occurs in Finland, Norway, and South Africa.
LOCATION
Saranovskoje Deposit, West Ural, Russia