Lot: Amethyst Half Cylinder (For Pendants) - 24 Pieces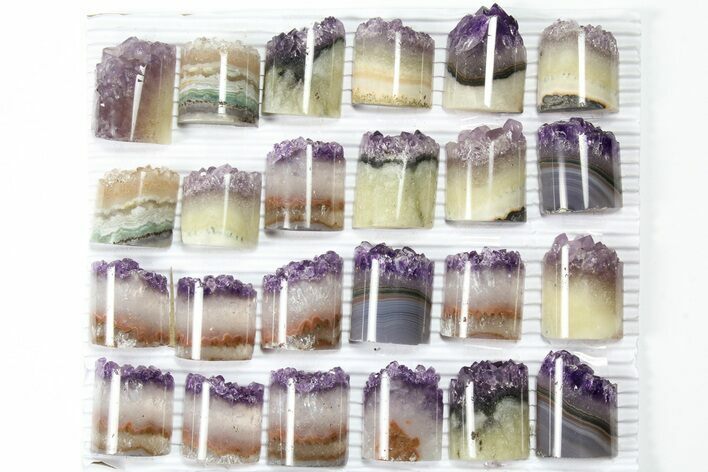 This is a wholesale lot of 24 polished amethyst half cylinders. These are primarily used to make pendants and jewelry but are very interested on their own. The are all 1" wide and range from .9 to 1.2" in length

With 24 pieces in this lot, that comes out to just over $6 per piece.
SPECIES
Quartz var. Amethyst
LOCATION
Artigas, Uruguay
SIZE
24 pieces, 1" wide, .9 to 1.2" tall