2" Polished Hamine Jasper Skulls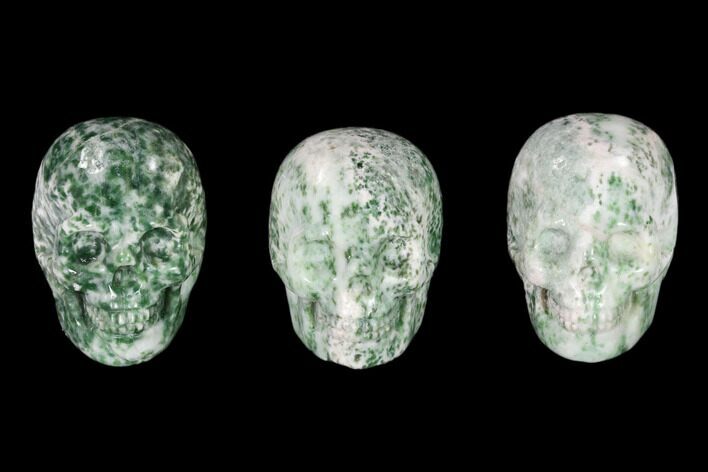 These are 2" long skulls made from hamine jasper from India. The pictures are representative of the specimen(s) you will receive, so there may be some slight variation in shape and color.
Hamine jade, also known as "hami jade" or "hamine jasper", is the trade name for a form jasper that based on the name, likely originates from India. It often features spots of green that are heavily peppered throughout a white base matrix. There is debate as to whether this is a tree agate or a formation of grossular garnets within a milky white variety of chalcedony (jasper).
MINERAL TYPE
Hamine Jasper